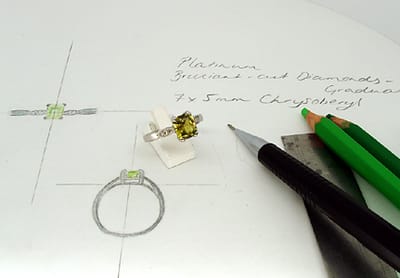 As an expert craftsman with meticulous attention to detail, our goldsmith Barrie can help you make your own design ideas become reality with our bespoke jewellery service.

This service allows you to be closely involved in the creation of your very own, completely unique piece of jewellery. Each piece is designed based on your personal taste, specifications and budget.

We can repurpose and modify old pieces of jewellery, giving new life to old family heirlooms.